Controversial stray dog exhibition opens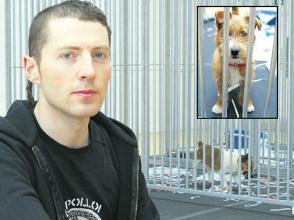 A CONTROVERSIAL exhibition featuring two stray dogs opened yesterday without any fuss or protests by animal rights activists who had earlier criticised the use of the animals.
Louth county veterinary surgeon Garret Shineendorsed their use by artist Seamus Nolan for his exhibition 'If Art Could Save Your Life', and said the conditions in the Droichead Arts Centregallery were "better than the dog pound".
The publicity about the use of the dogs resulted in one being offered a home.
"They are two stray dogs that were brought to the pound," Mr Shine said. "They are well socialised and I hope this exhibition will help these and other dogs to be re-homed."
The dogs -- a four-year-old Jack Russell terrier and a cross-terrier about one year old -- would normally spend their days in the county dog pound with 20 other dogs.
In 2007,over 24,000 dogs passed through dog pounds throughout Ireland and some 16,000 were put down.
The concept of using the animals to illustrate how society deals with things they no longer want is the work of Dublinartist Seamus Nolan.
"It is also about how we control and manage ourselves and what we decide to do in that situation; if people feel they can give away a dog when they don't want it, what gives us or them the right?" he asked.
The exhibition runs for two more weeks
- Elaine Keogh
http://www.independent.ie/entertainment/arts/controversial-stray-dog-exhibition-opens-1655608.html